African health problems pose a billion$ opportunity for global pharma companies. Africa Pharmaceutical market is the only market where high growth is achievable owing to the fact that the continent bears 24% of the global diseases burden. The continent's pharmaceutical segment comprises only 1% of the global pharmaceutical industry which is approximately 87bn$. Therefore, business opportunities for pharmaceutical products from Africa are on rise.  Although the demand is not based over choice but it's the absolute need for access of medicines. According to the Mckinsey report, the African pharmaceutical industry is projected to jump up to 65bn$ by 2020 from its present worth of 20bn$.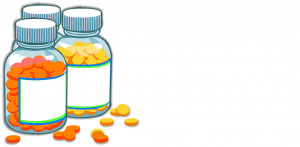 As Africa is a economy in transition resulting in growing consumer class which add up to the healthcare system. This further takes it on the track of fastest growing pharmaceutical market. The market is still under explored owing to the global attention it has gained over the years it still poses a great opportunity for business.  It is worth noting that more than 70% of the medicines in Africa are imported Apart from a few countries (like Egypt, Algeria, Morocco and South Africa), the rest of Africa is unable to produce enough drugs and medicines to satisfy local demand.
Apart from opening the market for the International investors Government is extensively procuring pharmaceutical products. Government has been inviting for pharmaceutical tenders for medicines, beds, Laboratory Apparatus and Laboratory Equipments, sanitary supplies and many others. In a bid to improve its healthcare provisions Government has been inviting request for proposals and quotations for procuring establishment of medical laboratories and plants especially in areas where there is no access to the medicines. Government initiatives are also supported innovations in the delivery model that might help increasing capacity a further more.  With over increasing dependence on the imports of the generic drugs the Government has been largely initiating Pharmaceutical projects in terms of local manufacturing and research centres.
Moreover, African diseases are been attracting huge attentions from the International pharmaceutical companies to venture the market. international pharmaceutical companies like GlaxoSmithKline, Johnson & Johnson and Sanofi have already established their footprints in the African market. Apart from entering into public contracts for pharmaceuticals in Africa one can consider partnering with the local producer to enter into the market. For instance Cipla has entered into partnership with Emanuel Kantongole a drug manufacturer in Uganda, the company today produces 600 million tablets antiretroviral drugs every year and has become one of the largest manufactures in East Africa.
Similarly Johnson& Johnson partnered with South African government and has been imparting knowledge on maternal care and new born baby care. global pharmaceuticals companies need local business partners, manufacturers, packaging companies, and distributors—to help them navigate the continent's many markets, with their widely varying consumer preferences, price points, manufacturing, and distribution infrastructures.
Africans have to be involved in the pharmaceutical sector in a much more extensive way than they are now, along with continuing partnerships with international companies and a renewed focus on education and building the skills necessary to nurture the next generation of African researchers and pharma leaders
Africa will continue to grow for the foreseeable future. Now is the time for drug companies to decide whether they want to be part of that growth and, more important, play an active role in improving public health.
Did you like this information? Let us know by writing a feedback to us at  enquires@africagateway.info