Abu Dhabi Fund for Development (ADFD) signed a concessionary loan agreement to the tune of AED147 million with the Office Nationale des Chemins de Fer du Maroc (ONCFM), Morocco's national railway operator, to finance the construction of a high-speed train; bridging the gap between the cities of Tangier and Kenitra.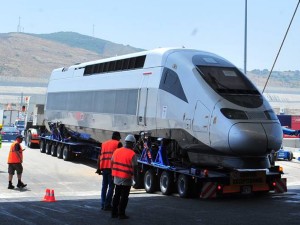 Complementing ADFDs first instalment of AED368 million released in 2010 for the rehabilitation of the tracks infrastructure and foundation systems, this second instalment will be used to finance the launch of a 200-km long, 320-km/hr high-speed train that connects both hubs by 2018.
It will dramatically decrease the duration of the trip between these two important cities from five hours to two hours. ADFD's strategic approach in development and for its efforts in tailoring funding mechanisms across all key economic sectors to ensure incremental and long-lasting growth in Morocco.
Till date, ADFD has successfully funded 71 development projects in Morocco -12 of which targeted the transportation sector. The entirety of the Tangier-Kenitra high-speed train project amounts to AED515 million; bringing ADFDs current sum expenditure in Morocco to AED 8.8 billion.
For more information follow the link below http://www.africagateway.info/sector/Tenders-Transportation