The Egyptian Government has been successful to secure US$500 million in funding from the European Investment Bank (EIB) to support the establishment of the first Cairo Metro line project.

The Transportation Minister of Egypt Hesham Arafat has announced that the EIB funds will help them develop the first Cairo Metro line on the Helwan-Marg corridor.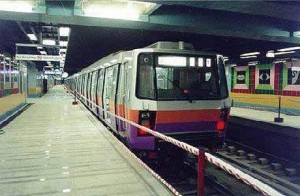 Cairo Metro line Projet, Egypt
As part of this project, establishment signs along the tracks and development of stations and infrastructure to convert the line from its existing mechanical system to a communications-based train control system have been envisioned.
The bank is also ready to help Egypt in its development of the first and second lines of Cairo Metro, apart from other supports, according to Arafat. The Minister has revealed that he has met a delegation of the EIB on 29th March 2017  and during this meeting, the European lender's representatives have uttered their willingness to play a part in the development of the first and second lines, as well as to collaborate in the logistic spaces in 10th of Ramadan and 6th of October cities, support the Robeiky cargo line and help the investment division of the Transportation Ministry of Egypt.
Arafat has further said that their robust collaborative relation with the EIB is expected to support the phase three of the third line worth 600 million in total. The Minister has also stated that the bank is prepared to help for the establishment of the al-Raml tramway in Alexandria following its extension to Manshiya Square.
Arafat has uttered his delight over their productive ties with the EIB and stressed that they have now prioritised on boosting the capacity of the first line in a two-phase manner. The banks funding will cater to the half of the overall outlay of the project.