Egypt is one of the highly centralised and planned economies of the African Continent. The economic outlook of the country looks very optimistic. The country registered a growth hike of  3-5% in the last fiscal year. The growth is expected to accelerate in the coming years, as a result of prolonged measures taken to improve the country infrastructure favourable for growth.
The Egyptian economy is naturally fit for the manufacturing industries followed by oil and Gas. the large consumer base of 92 million is an essential element in the growth of the Egyptian textile industry. Egypt is also home to many energy-intensive industries like cement, steel. Petrochemicals and food. Private sector industries are mostly concentrated in food processing and FMCG sectors.
Though the manufacturing industry holds 16% of total industrial contribution to GDP Business opportunities from Egypt industrial sector is growing tremendously. Under its Economic reform initiative of 2016, the government has planned to go beyond manufacturing creating opportunities in the diversified sector. Such as oil and gas, real estate, retailing, tourism and agriculture. The government has been extending contracts, signing agreements with various authorities in order to drive investments into these sectors.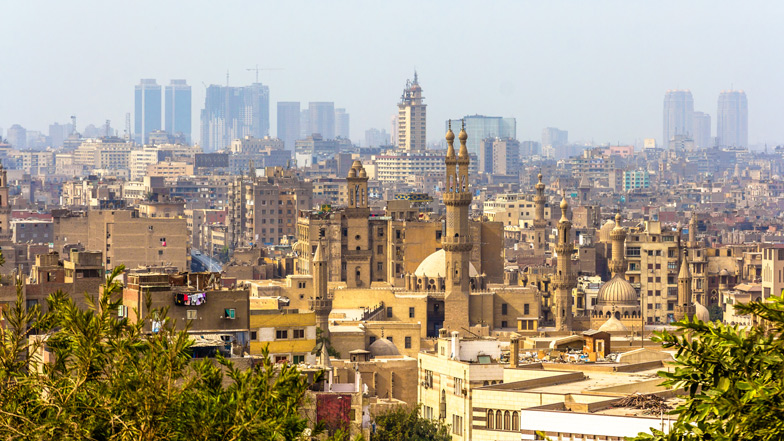 Recently, Kuwait Petroleum Corporation (KPC) and Egyptian General Petroleum Corporation (EGPC) have decided on the extension of two oil and gas contracts in Egypt to supply 1.5 billion tonnes of oil products. Similarly, multilateral financial institutions have been largely investing into the economy. The Government of Egypt has been successful in securing huge funding for various Government Projects in Egypt. Over last one year, the government has been able to secure funding for approximately 70-80 government Projects from funding agencies. Moreover, these institutions also undertake numerous initiatives through projects and Tenders in Egypt
Industry and Manufacturing being the mainstay in Egypt, apart from Ministry of Trade and Industry other government bodies are also actively participating in Procurement in Egypt. Procurement through Government Tenders in Egypt accounts for approximately 30-35%.  Call for tenders in Egypt from potential sectors have had an imperative impact on the growth of the economy. Invitation to bid for Government tenders in Egypt over the years have attracted myriad large and small investors to venture the market.
Egypt has earned its position as a major FDI destination for energy-intensive industries. For instance,  State electricity corporation of Egypt has forecasted to procure under International Competitive Bidding for construction and civil works for Helwan South Power Project by 2020. Similarly Egyptian Electricity Transmission company, Upper Egypt Electricity Production Company are actively inviting energy tenders in Egypt for international participation.
In the bid to boost the economic growth of the economy, Government of Egypt has been entering into numerous contracts with the private players to encourage them for participating in public tenders in Egypt. Telecom cluster has won a contract award in Egypt for the supply of Wind Power plant. ASEC CEMENT is a platform for investments in emerging cement markets in the Middle East and North Africa Region has won a contract award in Egypt to rehabilitate and manage the Muthanna Cement plant for 14 years.
Egypt industrial outlook features a compelling outlook for long-term investments, especially in the government sector. Government procurement in Egypt provides immense opportunities for the investors worldwide to mark their footprints into the emerging markets.